Practicum No. 1
February 2021
By Claire Buchan Parker
Editor's Note: The Antiquities Coalition Think Tank is offering a free video series based off this practicum publication. Click here to access it.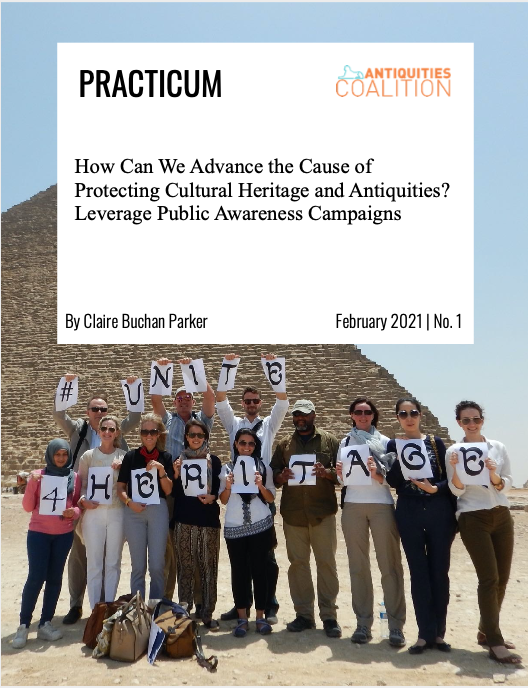 Looting and trafficking in cultural antiquities has been a scourge on the art world for centuries. Technology and the accessibility of numerous online platforms have only made the problem worse. Indeed, unloading a stolen artifact is as easy as a click of a mouse. But just as art thieves and cultural racketeers are taking advantage of new communication vehicles to sell valuable stolen treasures, those of us who are committed to preserving antiquities can harness those same tools and others to raise awareness and protect cultural heritage.
This paper explores ways in which public awareness campaigns have been used to advance the protection of human life, endangered species, and antiquities, and it offers suggestions for how NGOs, individuals, and other interested parties can advance the cause of protecting cultural heritage and antiquities.
"Just as art thieves and cultural racketeers are taking advantage of new communication vehicles to sell valuable stolen treasures, those of us who are committed to preserving antiquities can harness those same tools and others to raise awareness and protect cultural heritage."

Claire Buchan Parker