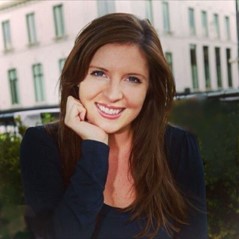 Fionnuala Rogers is an art and cultural property lawyer and founder and director of the specialist art and heritage law firm, Canvas Art Law Ltd, Chair of the United Kingdom Committee of the Blue Shield and member of the Blue Shield International Illicit Trafficking working group. The Blue Shield is an independent, impartial, and neutral international NGO and is an advisory body to UNESCO for protection of heritage in the event of armed conflict.
Rogers has consistently been recognised as a leader in the field of cultural property, being referred to as the "first port of call for advice on cultural heritage issues" and praised for her "encyclopaedic" and "phenomenal" knowledge of cultural property and heritage matters and an expert in the Middle East. She is a prominent advisor in international regulation and policy, and is regularly consulted on international legislation, advice on amendments and drafting, the wider impact on law enforcement, and the art market and consistency and compliance with international best practice.
For the past 10 years, Fionnuala Rogers has advised on all aspects of cultural property matters, advising the art market on due diligence, compliance and moving cultural goods across borders, supporting countries of origin on recoveries of looted cultural property (in particular during conflict), and working with Government bodies around the world on strengthening legislation and measures to combat illicit trafficking of cultural property and ensure compliance with international commitments.